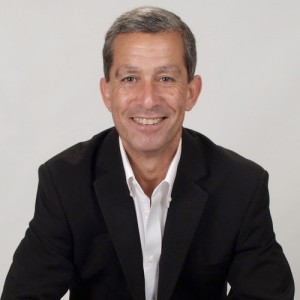 Why did Mark Sakatos, a former cop and attorney with the NYPD become a college planner? The answer is simple. After he and his wife Dr. Anita Montes attained their own respective doctoral degrees, they were faced with putting their twins through college some twenty years later. Frustrated by the lack of coordination between high schools and colleges and the overwhelming unreliable data inundating the process, Mark was moved to formulate a better way. Armed with a law degree, real life experience and a passion for problem-solving, Mark obtained the education and training necessary to demystify the many facets of the college planning process to help families safely navigate their way through.
Mark believes that parents shouldn't have to sacrifice their retirement or financial future to educate their kids.  In establishing North Carolina College Planning, Mark developed a three-pronged process that minimizes the family's out of pocket expense by addressing the needs of both the student and their parents. Students are guided to four-year graduations to avoid the added expense of a 5th, 6th or even a 7th year of tuition, plus the potential lost income during those same years.  Parents explore strategies to maximize scholarships and minimize their EFC to increase federal aid. For those college expenses that are unavoidable, Mark will determine the most efficient way for your family to save and pay for college.
By working with Mark families can also avoid the pitfalls that financially cripple far too many American families and leave our young adults with no degree, a useless degree, no career or direction, and struggling to become productive members of society.
Pitfall 1.    Shopping for Schools by "Sticker Price": Knowing a school's award history is essential when comparing schools side-by-side to determine how much of the aid they're offering that families won't have to pay back.  Mark can ID schools with endowments that can literally level the playing field between private and public school cost of attendance.
Pitfall 2.    Picking a School First: By failing to first assess the student, research suitable careers, degrees and schools to fit the student in that order, families increase the likelihood their kids will drop courses, change degrees or schools, or fail to complete their degree altogether. Mark has seen how families who fail to plan in the proper order have added unnecessary years intuition, derailed their long-term financial plans, deprived the student potential income during those years and saddle their children with decades of debt while struggling to pay back their student loans.
Pitfall 3.    Missing out on Sage Scholar's Tuition Reward Points at participating private colleges and universities. By As a CPR® licensee Mark can award a maximum of up to 50,000 points to families who follow the steps in his program to plan for college (one point equals $1 towards tuition to be allocated equally over four years).
Let Mark help your family get started by watching the college planning workshop now. You'll learn the ins and outs of college planning. We'll dispel many myths surrounding the process and help you avoid the academic and financial pitfalls outlined above. As an added bonus for watching you'll immediately earn your 500 SAGE points.  To help keep your momentum going, Mark will include a 90-minute private complimentary consultation at his office to get any of your remaining questions answered, estimate your EFC (i.e.: expected family contribution) and discuss the impact of funding college to your other financial goals and retirement. Don't miss out. Watch the workshop now. Complete the registration at the end and be sure to keep that appointment within two weeks of completing the workshop.