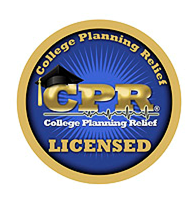 There is a lot of information families need to locate, master and implement to successfully navigate this process. With the power of College Planning Relief ® rest assured that both students and parents will be thoroughly guided through each phase of their respective academic and financial responsibilities.
There is a lot of information you need to know before planning your child's college. We are constantly adding more resources and powerful informative reports to make your job easier. With our help, you can rest assured that you and your child will be prepared as a student, for planning to go, and retiring on time during the college process. 
Find our three areas we service below!